On the traditional side, accompanied by indian musicians , Tulika sings the traditional songs from North of India where improvisations around Ragas and folklorique songs are presented.
On the modern side, while conserving the traditional aspect, Tulika creates the melodies and lyrics for her compositions. 
BIOGRAPHIES OF MUSICIANS

Denis TESTE: (Sitar)
Denis Teste learnt Sitar for many years with the Sitar maetro Kushal Das in Calcutta. Besides he plays also the rarer instrument Esraj. A guitarist basically, Denis is a part of many musical groups and plays both the Indian and the western instruments.
Alex STUART: Guitare
 Australian guitarist, Alex Stuart lives in Paris since 2005 having graduated in Jazz at the Conservatory of Australian National University. His group 'Alex Stuart Quartet' was elected the "Révélation 2011 de Jazz a Juan" and produced its first album.His musical style got enriched by other styles: african, latin american, indian.During a music tour in India, he developed an interest in Indian music and started learning Ragas in India with the Sarod master Anindya Banerjee.
Mosin KHAN KAWA: Tabla :
Young and virtuous Tabla player, Mosin belongs to a big family of musicians from Jaipur in India. He travels regularly in France where he has been produced for numerous occasions (festival Jazz à Vienne, festival Jazz Nomade, festival Passeport pour l'Inde, musée Guimet, Centre Mandapa, Bouffes du Nord, Point Ephémère, Bellevilloise, Mains d'œuvre, Trabendo etc.). Mosim Kawa, at the age of 20 was recognized as one of the most talented tabla players of his generation. In France he pursues his musical explorations to different musical domains like jazz, l'électro ou le rock. 
Gilles SONNOIS: Basse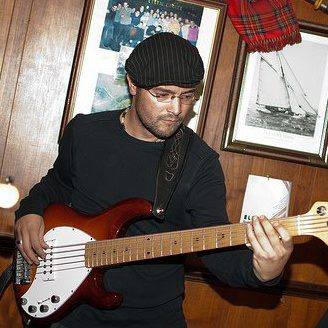 Gilles Sonnois is a bassist with multiple talents, who accompanies since 15 years different musical projects : Soul funk, Pop rock, Blues, Jazz, Reggae, Electro, Song, Gospel, World (Africa, Antilles, Brazil, India).
Active on stage or in studio, he is equally a chorist and a vocal lead and plays on different stages in Paris, in French Provinces as well as abroad (India, Singapore, Guyane, Algeria, Japan, Europe..).
He's also a music teacher , his polyvalence and his attitude make him a very desired accompanist and an exemplary sideman.
---
OTHER COLLABORATIONS:
Laurent GHENIN: (Flute Bânsurî)
Laurent Ghenin recieved his Bansuri training from Indian musicians like Hari Prasad Chaurasia and Rishab Prasanna. He produced himself on international stages with gypsy, Indian, Oriental and ethno-jazz music groups. Composer for image, he is a laureate 2008 in film music for the jury "emergence". He creates shows bringing together story, music and dance.

Simon CLAVEL : Batterie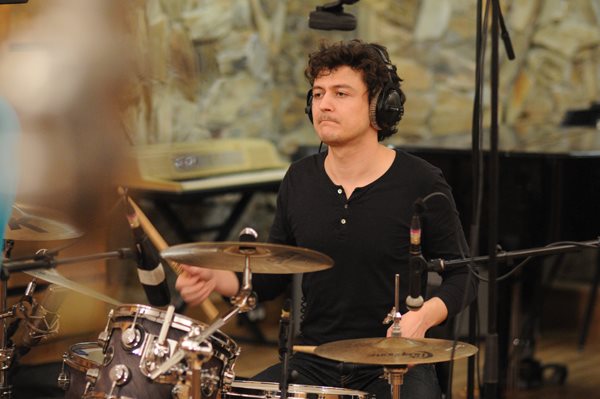 Young drummer from Paris, Simon Clavel is a very talented percussionist. He accompanies numerous music groups and artists in France and abroad like Horse Raddish, Alison Young, El Gafla etc.